The Japanese prime minister has vowed to tighten security for a series of G7 meetings taking place in the coming weeks. 
It comes just one day after Prime Minister Fumio Kishida escaped a "smoke bomb" attack during an election campaign stop at a fishing port in western Japan.
Before a meeting of G7 climate ministers in the northern city of Sapporo on Sunday, Japan's environment minister Akihiro Nishimura said: "My security has become even heavier this morning. It's so tight I think it is going to be difficult to go out into the city."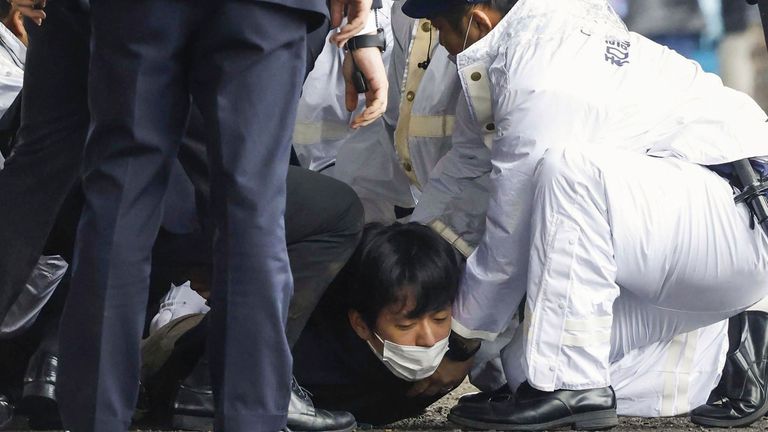 The UK's energy security secretary Grant Shapps told reporters in Japan: "As politicians, we have to go out and campaign sometimes – it means we have to be exposed to the public.
"But I am quite sure that in the context of the G7 with our prime minister and other world leaders coming to Japan, we are perfectly safe," Mr Shapps said.
G7 foreign ministers are due to gather on Sunday in the resort town of Karuizawa while leaders of the G7 countries will meet in Hiroshima in May.
Fumio Kishida and the security surrounding him
Fumio Kishida has been Japan's prime minister since October 2021.
He is the leader of the Liberal Democratic Party, the conservative party that has spent most of the last seven decades in power.
Saturday's explosion and evacuation came nine months after former prime minister Shinzo Abe was fatally shot while making a speech.
Mr Abe was also president of the Liberal Democratic Party.
Immediately after his death, Mr Kishida ordered enhanced security for politicians.
Japanese officials, including former prime ministers, are protected by a special branch of the Tokyo police known as SPs, or Security Police.
The armed plain-clothes officers are trained in hand-to-hand combat and typically stay close to the person they are guarding to protect them from direct physical threats.
Japanese chief cabinet secretary Hirokazu Matsuno said on Saturday that police have been instructed to boost security and the government would do what is necessary to ensure security for the meetings.
Bodyguards bundled Mr Kishida to safety on Saturday after a man threw what appeared to be a smoke bomb at him.
Read more:
Japanese PM evacuated after loud explosion
The suspect, identified by police as 24-year-old Ryuji Kimura, was carrying a knife when he was arrested, as well as a possible second explosive device he dropped at the scene after bystanders and police tackled him.
Police have not put forward a motive for the attack, in which one police officer was injured.
The "smoke bomb" comes nine months after the assassination of former prime minister Shinzo Abe.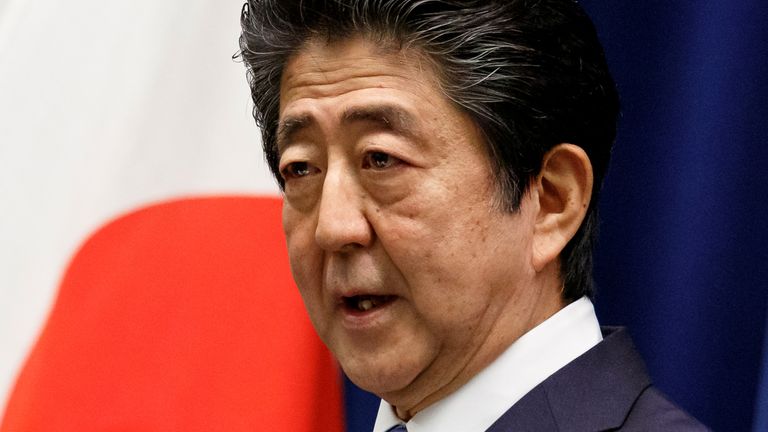 He was shot with a homemade gun last July while campaigning for a parliamentary election.
His death shocked Japan, where gun crimes are exceedingly rare, and prompted a review of security for politicians who routinely mingle with the public.
Japanese politicians are campaigning for by-elections on 23 April for the lower house of parliament.